About Technological University of the Americas
The Technological University of the Americas (TUA) is a private institution in Suriname and is recognized by the MINISTRY OF EDUCATION, SCIENCE AND CULTURE (MINOWC, reference number; RS/rn/3489).
Mission Statement
Technological University of the Americas is an institution of higher learning dedicated to providing innovative distance education in technology management and accountancy. Our programs foster these student learning with opportunities to enhance or change careers in a diverse global society. Technological University of the Americas is committed to general education, a student-centered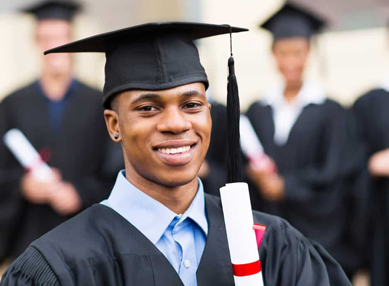 service and applied scholarship in a practical environment. The primary purpose of Technological University of the Americas is to provide world-class distance education in Business Management, Accountancy, Education and Technology Engineering to poor students in third world countries for success in business and professional environments.
Purpose
To accomplish its mission, Technological University of the Americas has established the following purposes:
Educate students in third world countries towards reaching the highest levels of performance during their careers.
Provide academic programs that have been developed and assessed by faculty, staff, and members of educational, professional, and business communities.
Provide excellence in education for our students and offer them opportunities to be successful if life.
Provide intensive and comprehensive instruction using both onsite and online modes of delivery that strengthens student academic achievement.
Instill in its students the value of lifelong learning by stimulating intellectual, curiosity, creative and critical thinking, and awareness of culture and diversity.
Plan and provide facilities and resources that respond to the needs of students, faculty, and staff.
Assist students in developing professional attitudes, values, skills, and strategies that foster success in their careers and in life.
Prepare students to meet the ever-changing needs of their communities now and in the future.
Planning developmentally appropriate activities and experiences that enhance each student's social, emotional, and cognitive development.
Creating a diverse and stimulating learning atmosphere to meet the individual needs of our students.
Creating ongoing professional development opportunities for our students, faculty, and staff members.
Conducting innovative research in technology engineering and business management.
Objectives
Technological University of the Americas was established to solve the unique problems faced by poor adults with family and career responsibilities that desire to earn graduate degrees in Business Management, Accountancy, Education and Technology Engineering but are unable to do so at traditional institutions. Often this is due to fixed academic calendars, class schedules inconsistent with their needs, and the difficulty in commuting to distant campuses
Degree programs of Technological University of the Americas are designed in accordance with the following objectives:
To provide scholarly and professionally oriented education at the bachelor, master's and doctoral levels for persons preparing for, or who are engaged in, careers in business and/or education;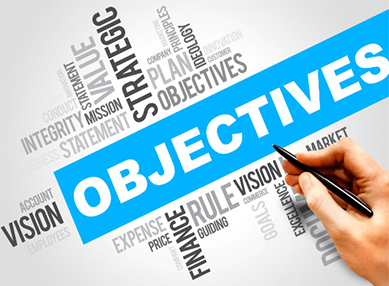 To require student acquisition of the core body of knowledge representative of the degree programs offered;
To ensure relevance and practical application of course content by drawing on the expertise of faculty advisory committees and representatives of the education, business, government and legal communities;
To require student knowledge of current and authoritative information in the fields of business;
To stimulate and hone higher levels of intellectual, analytical, critical thinking and depth of knowledge abilities in each student;
To develop student skills in research techniques, professional writing, and research reporting;
To challenge students to study research applications in business to develop the qualifications to conduct efficient, independent investigations;
To promote ethical values and foster commitment to life-long learning.
Educational Philosophy
Technological University of the Americas is sensitive to the diversity of cultural and ethnic backgrounds represented in its student population. All students are encouraged to reach their potential within the framework of their individual needs, interests, and capabilities. The University is committed to the development of each student's intellectual, analytical, and critical thinking abilities. Teaching techniques encourage active student participation and may include group discussions and projects, simulations, demonstrations, field trips, guest speakers, and lectures. A strong emphasis is placed on ethics, accountability, professionalism, and the individual's commitment to pursuing lifelong personal and professional development.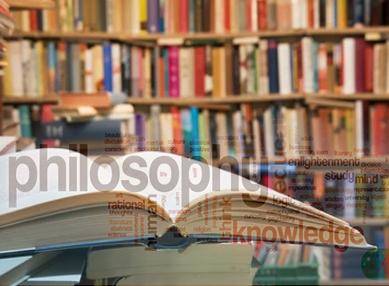 Technological University of the Americas helps students reach their educational goals by providing them with the communication skills necessary to work successfully with clients and other professionals, offering courses that prepare them to successfully participate in society, equipping them with the business knowledge necessary to succeed in life and encouraging them to become involved in professional organizations that will promote their learning and professional skills. The University is committed to serving the public good. We engage in continuous efforts to increase college attainment of high-risk populations and help students achieve economic independence through higher education and employment. We model public service to promote and encourage charitable activities and volunteerism among our faculty, staff, and students.
Method of Study
TUA offers an interactive Internet-based distance educational experience. Many of the courses have on-site learning components that incorporate the actual operations of an urban mission or other approved nonprofit organization as both "laboratory" and "classroom." Students are involved in directed observation, analysis, data gathering, and evaluation of various aspects of the operations and programs of nonprofit organizations depending on their chosen major.
The independent study component includes:
Assigned readings
Audio and video lectures
Written research projects
Proctored examinations
Online discussion and collaboration with other students and faculty members
Other guided learning experiences
Assignments and examinations are submitted online. Students also register and pay for their courses online. Therefore, all students are required to have their own personal Internet e-mail address and regular access to the Internet. For courses with assignments that require access to the operations of an urban mission or other organization, students will need to work with a local organization of their choosing.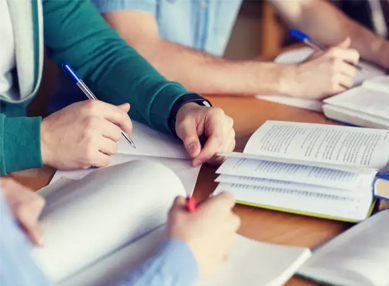 Course Materials
TUA will transmit all the lessons and other materials to the student if the student:
Has fully paid for the educational program; and
After receiving the first lesson and initial materials, requests in writing that all of the materials be sent.
If the university transmits the balance of the material as the student requests, the institution shall remain obligated to provide the other educational services it agreed to provide, such as responses to student inquiries, student and faculty interaction, and evaluation and comment on lessons submitted by the student, but shall not be obligated to pay any refund after all of the lessons and material are transmitted.
The university's learning study materials are designed for self-directed independent study by the student with a continual guidance provided by the instructor through frequent evaluation of the student's email answers. Each course consists of a textbook(s) accompanied by a comprehensive Study Guide written by experienced faculty. Each course is divided into appropriate number of segments. The Study Guide will provide clear directions of the learning assignments to be completed by the student. Demonstration of mastery of the subject is shown by the results of written essays after taking each of these segments, which enable the students to assess her or his academic progress.
Online Students - the instructor will grade, return and discuss the results with the students. The final examination will be proctored, the final exam and paper (if required) will then be sent to the instructor of record (a University faculty member). The instructor will grade and return the work to the student (this may be done through the postal system, by facsimile (fax) or by emailing the materials).
In general students study one course at a time, which will enable the student to focus on the subject being studied. On-going assistance is provided to each student whenever consultation is requested by the student.